I'm so excited to go to work tonight because I can finally buy clothes from the new delivery at Lilly! In order to make our lives easier, my boss had the new delivery split so we received it last Friday so we all got a sneak peak and what we got! And let me tell you there are some winners in that delivery. It's time for me to spruce up my wardrobe since spring/summer are on their way and wearing bright colors is acceptable in the corporate world!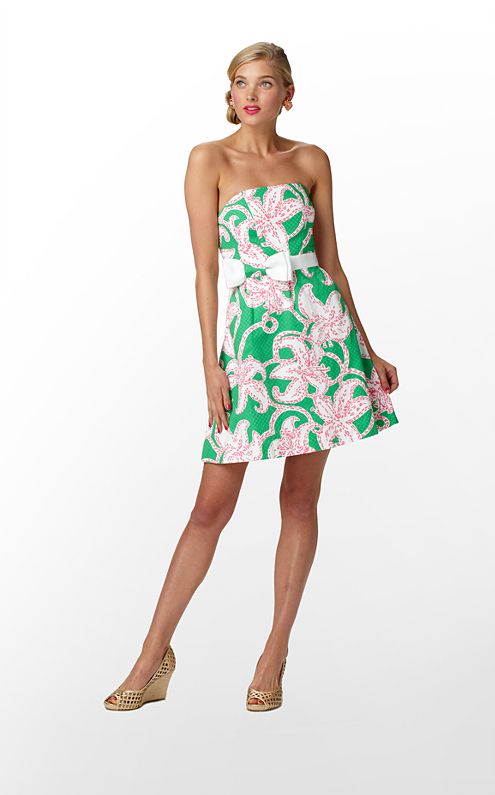 This dress is just too precious! At first I was very hesitant about the bow. I am NOT a bow or ruffles kind of girl. But I tried it on (in this print) and its too cute for words. This is the Amberly Dress in Prep Green Pink Twinkle ($228) Fits similar to the Blossom Dress which is a classic lilly style that you can always count on.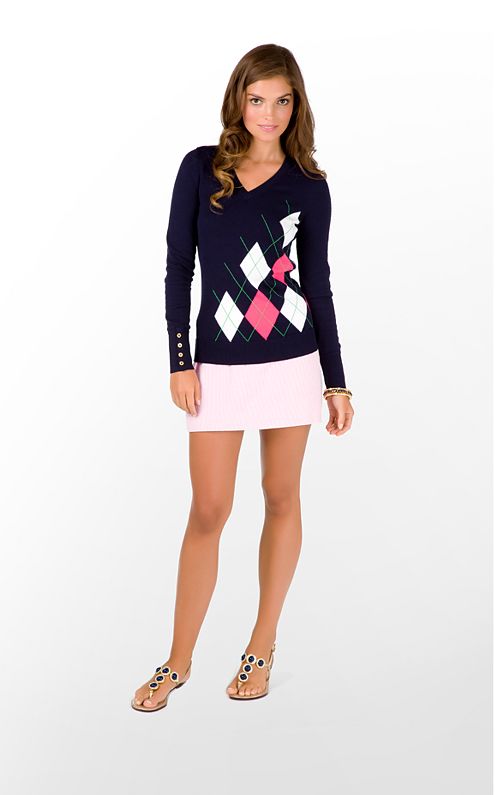 I am a sucker for seersucker! This new tate skirt in Hotty Pink Lucky Seersucker ($108) is perfect! And even looks great with the Patricia Sweater ($128)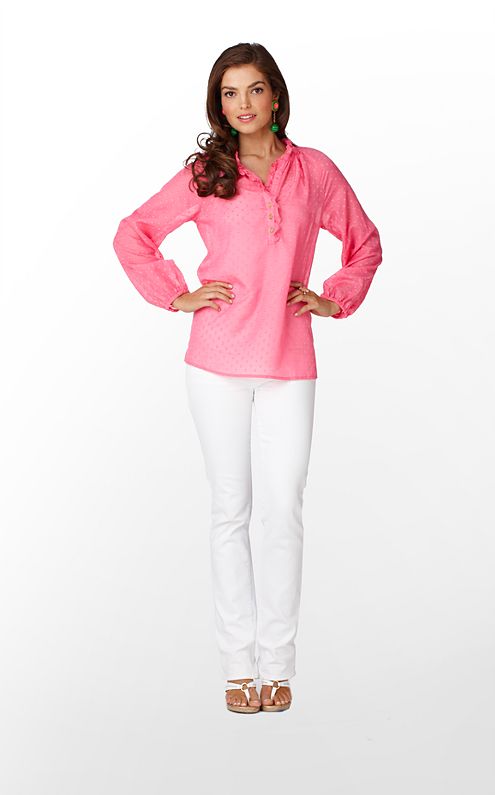 A new take on the classic Elsa top. Remember when I said I wasn't a ruffles kind of girl? Well this is about as much as I can take. Complete with Swiss Dots, this Elsa Top w/ Ruffles ($138) is perfect for any occassion.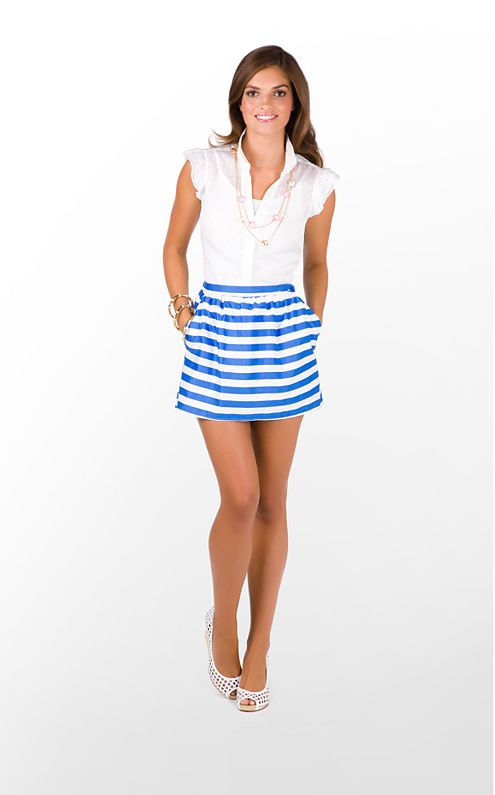 It's no question that my favorite color is blue and that I love anything nautical, so I am extra happy this Spring that royal blue is in! This Mimosa Skirt in Worth Blue Swizzle Stripe ($98) is absolutely adorable.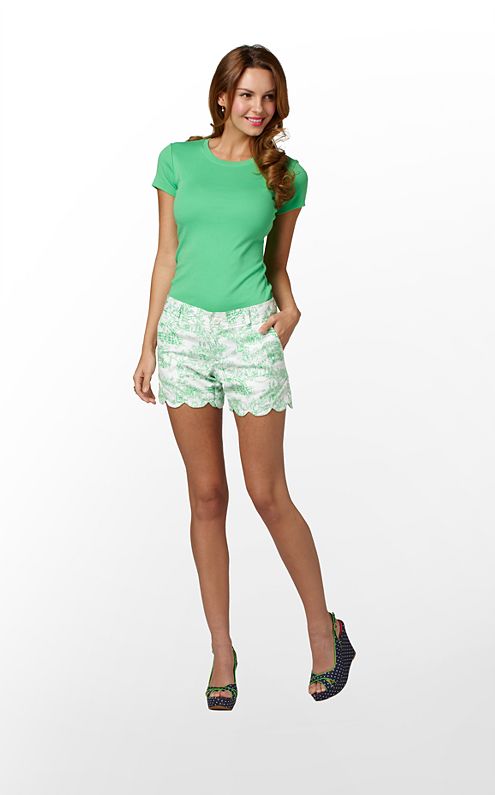 I am super excited to pick these up! The Spring Fever Toille print is by far my favorite print for Spring 2012. The scalloping on these shorts take them to a whole new cuteness level. Can't wait to pick them up. Better yet I can't wait for the warm weather so I can start wearing them! Cuttercup Short ($68)
Hope you enjoyed my list! I'll let you know what I ended up getting tomorrow haha
xoxo Katelynn